Kids behind bars in Nauru: letters from children in immigration detention
Almost 200 children are being held in immigration detention on Nauru; some without their parents. These letters and drawings, submitted by children to the human rights commission's inquiry into their detention tell the story of young people missing their family, worrying about the future and seeking their freedom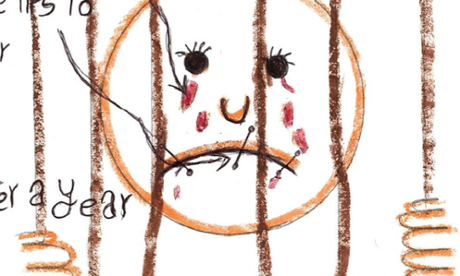 Almost 200 children are currently being held in detention on Nauru, some of them having arrived in Australia without their parents.
The statistics from the immigration department tell the bare facts of the story, but the submissions from the children involved – the heartbreaking drawings, the letters with the pleas for help – convey the suffering endured.
The inquiry has heard from doctors who told stories of child self-harm on Nauru and Christmas Island, including poisoning attempts. The human rights commissioner addressed the inquiry, asking if Australians had gone too far.
In all it has received over 230 submissions on how life in detention affects the health and development of children facing prolonged periods behind bars, day in and day out.
For its part, the government maintains that the best way to keep children from being put in detention is to end people-smuggling to Australia.
The full list of submissions can be viewed here.